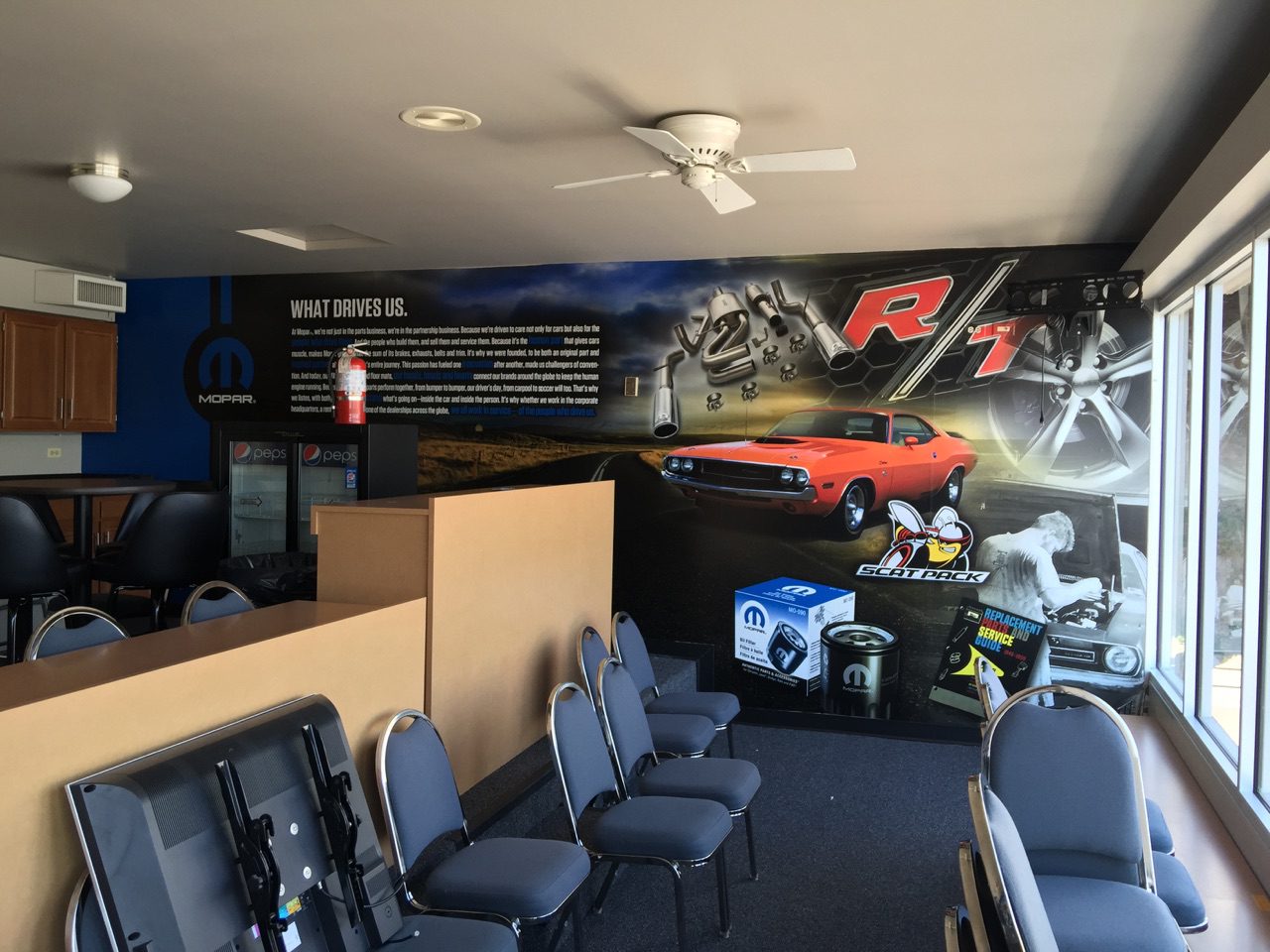 You can produce a unique area dedicated to your brand name's vision with a customized wall. Researches have revealed that you can produce a more efficient and inspirational place for your workers. Accent walls are an excellent investment in the framework of your service, but they additionally provide quick service to hiding dingy, unfinished, and also worn-out walls. They can be quickly changed if they become damaged or defaced. Not just that, it is one of the most versatile layout options available to you. You can print absolutely anything on your wall making use of these accents. Do you want Japanese personalities for your fusion restaurant? A showcase of local musicians for your tattoo parlor? Let's explore a number of factors a customized wall wrap is the ideal style option for any type of company.
1. Add Warmth and Life to a Location on Short Notice with a Custom Wall Wrap
If you are a new business in a location, it is so vital for you to create a welcoming and also congenial atmosphere with every part of your design. However, occasionally your space can look a little thin as well as threadbare in its early days. A wall wrap is so fast to apply that you can resemble an intense and also well-established location as soon as possible.
2. Fill Waiting Rooms with a Sense of Calm
Any kind of waiting room can be an area of a bit of anxiety. It doesn't matter if you're waiting to consult with a medical professional, dental expert, or banker. The ideal wall accent can develop a relaxing environment and make the wait a bit easier. This is a subtle detail that can do more than you may expect to provide a much better consumer experience.
3. Reimagine Your Space with Durable, but Easily-Replaced Designs
When you utilize a custom-made wall wrap for your home, you obtain an opportunity to change your area as often as you want. While these premium designs will stay tidy, smooth as well as bright on your surface area, once you need to change it, this can be finished with no difficulty. It's an affordable way to allow the brand name to evolve as your company expands and also progresses.
Contact Colorado Signs & Wraps
If you are the owner of a new business, or if you have actually lately moved to a new place, you can establish yourself with a wall accent wrap designed absolutely any way you like from Colorado Signs. Colorado Signs provides a vast majority of commercial graphics. From POP displays to general signage, & banners. We can help with all your projects and events. Contact us at Colorado Signs today for additional information on our services. Whether it's vehicle wraps, signs, banners, or sign installation, we want to make sure we take care of your needs.