Environmental Graphic Design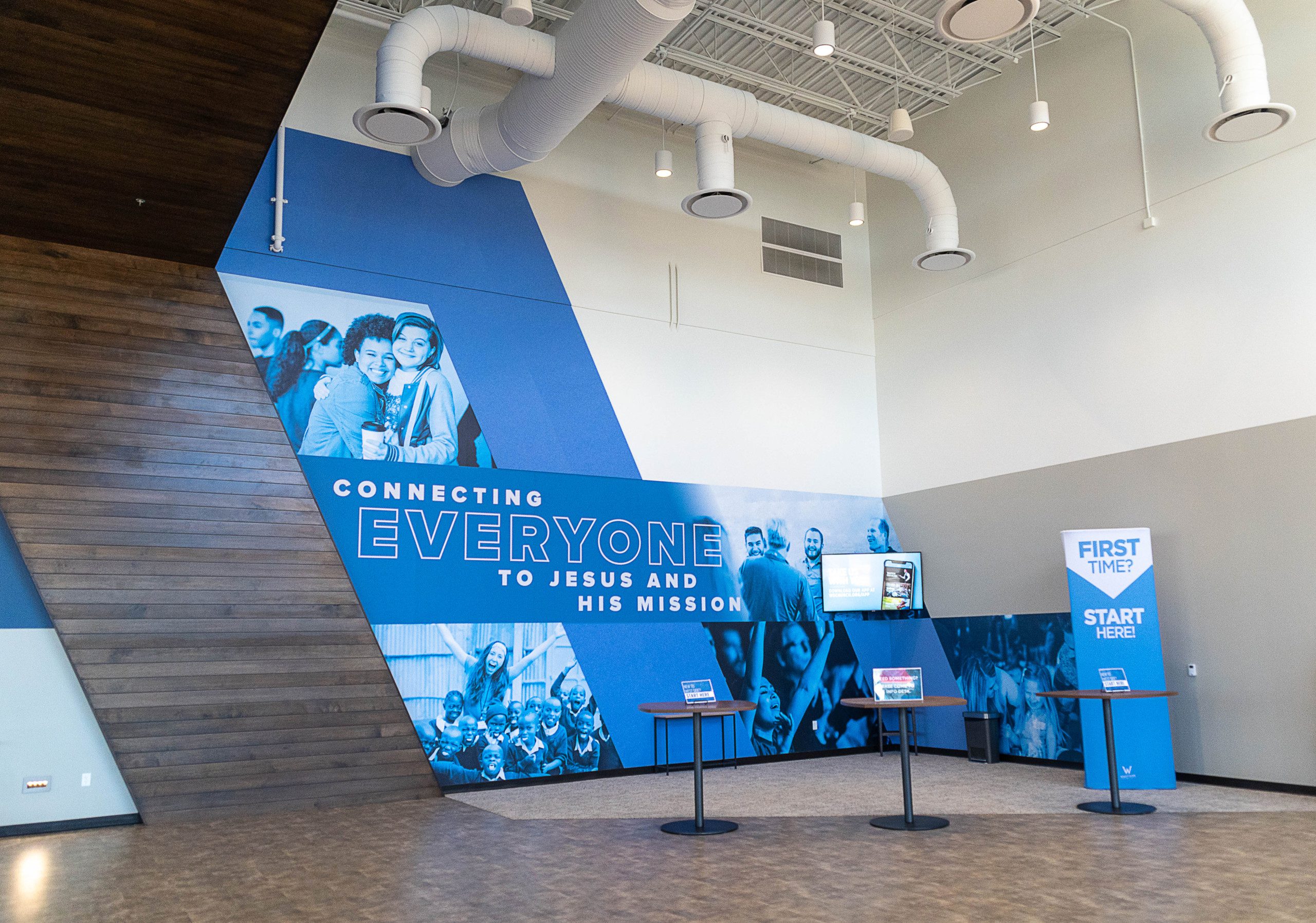 What is environmental graphic design?
Environmental graphic design involves designing everyday surroundings in a way that can engage people with a space. Environmental design combines graphic design, architecture, interior design, landscape design, and industrial design to create an experience. Environmental design has the ability to make the space more informative, easier to navigate, and more memorable for its visitors.
 Our Environmental Graphic Services Include:
Wayfinding signage
Retail signage
Window films
Wall and floor graphics
Informative displays
Dimensional logos and standoff displays
Reimagine your workspace with custom graphics.
3M™ CERTIFIED INSTALLATION
Designation as a 3M Certified graphic installation company means the Colorado Signs has passed several stringent criteria, including:
Demonstration of operating longevity
Extensive onsite inspections to ensure adherence to 3M's installation guidelines
Successful completion of installation proficiency tests at 3M's headquarters in St. Paul, MN
Continued adherence to 3M's Code of Conduct
Colorado Signs understands that great branding and design goes beyond one piece of advertising. We can work with your existing logos or design from scratch to create a whole suite of products to promote your business. We know good design and understand what it takes to make your projects work. Colorado Signs will help you create branding that will make your business soar to new heights.
Our Design Services Include:
Graphic Design
Large Scale Printing
Signage, Banners & Displays
Retail & Environmental Design
Graphics Installation
DI-NOC Architectural Finishes
This one-of-a-kind film offers sustainable solutions with significant savings. DI-NOC architectural finishes have the flexibility and affordability to transform a room while meeting your budget. You can add DI-NOC to any surface, including walls, columns, tabletops, doors, ceilings. The unique DI-NOC designs offer the warmth of wood grain, sleek feel of metal, cool of natural stone, and hundreds of other designs.
There are over 700 finishes to choose from, including:
Fine Wood
Carbon
Concrete
Leather
Silk
Metallic
Weave
Wood Grain
Stone