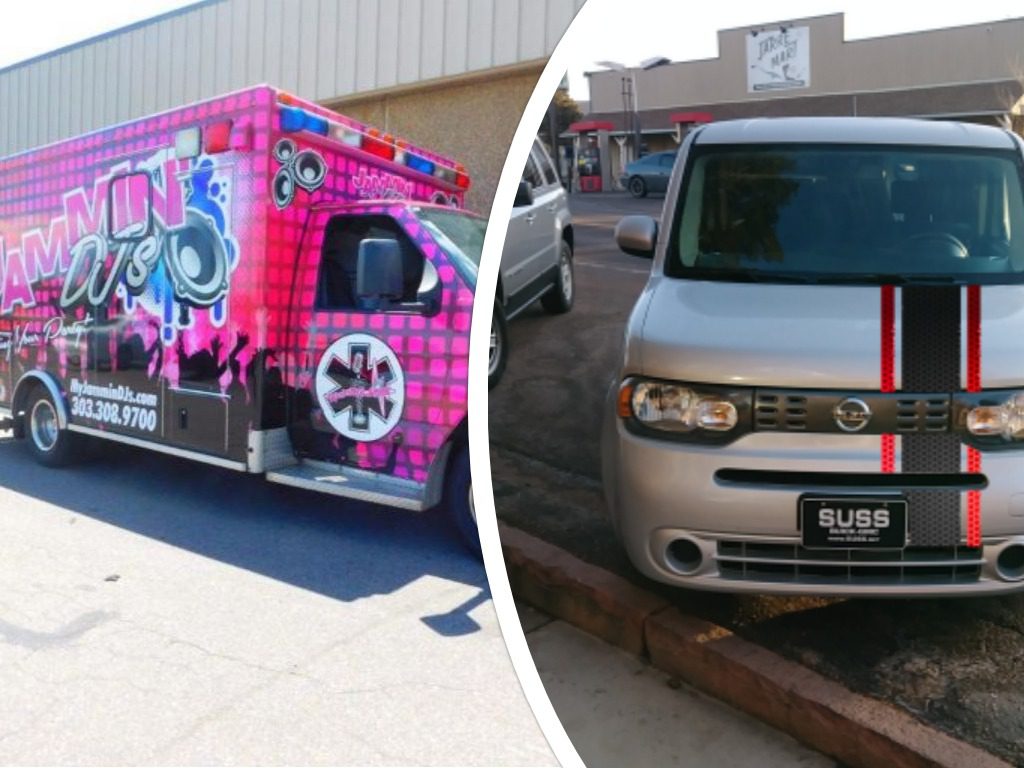 Comparing Full vs. Partial Car Wraps
A full or partial car wrap is the most effective and affordable way to get your business in front of potential customers! However, which coverage option is best for your business? Let's find out by comparing full vs. partial vehicle wraps below!
Full Car Wraps
Full car wraps are far more common than partial wraps. This is because a full wrap has a seamless finish that makes the entire vehicle look cohesive.
With full car wraps, vinyl graphics are put on every side of the automobile, including:
Sides
Rear
Hood
Windows (if permitted by law)
Full wraps cover the entirety of the car or truck and allow plenty of design space.
Partial Car Wraps
Partial wraps are applied to just a part of the truck, trailer or cars.
Normally, partial wraps include art on the rear of the vehicle, partially up the sides, and also on the hood. Some people believe that partial car wraps are not a good choice since they look unfinished. But with Colorado Signs this is not the case. Everything depends on the quality of work done – and this is what we can guarantee you for sure. Partial car wraps are thoroughly designed to ensure that there is an unnoticeable transition between your vehicle's paint and the vinyl.
Full vs. Partial Car Wraps: Which is Better?
Pros of Full Wraps:
Seamless coverage
More design space
More common
Pros of Partial Wraps:
Less expensive
Allows vehicle paint to show through
Easier to change advertisements
Cons of Full Wraps:
More expensive
May take longer to apply
More maintenance
Cons of Partial Wraps:
Can look unfinished if not high-quality
Less advertising space
With vehicle wraps, both full and partial are good choices; both are very reliable tools for informing your brand name's story and also getting leads, though both have their own advantages.
Partial wraps are less expensive compared to full ones, and you will have the chance of changing your advertising messages from time to time – for example, before some special events or promotions. Additionally, if you do not want to change the color of your car, partial car wraps are your ideal option. A full wrap, on the  other hand, turns your cars and trucks right into a mobile signboard for your business, and the laminated vinyl is a perfect protectant for your paint job.
Whatever you choose – partial vehicle wraps or full – contact Colorado Signs today and we will help you take your brand to the streets!