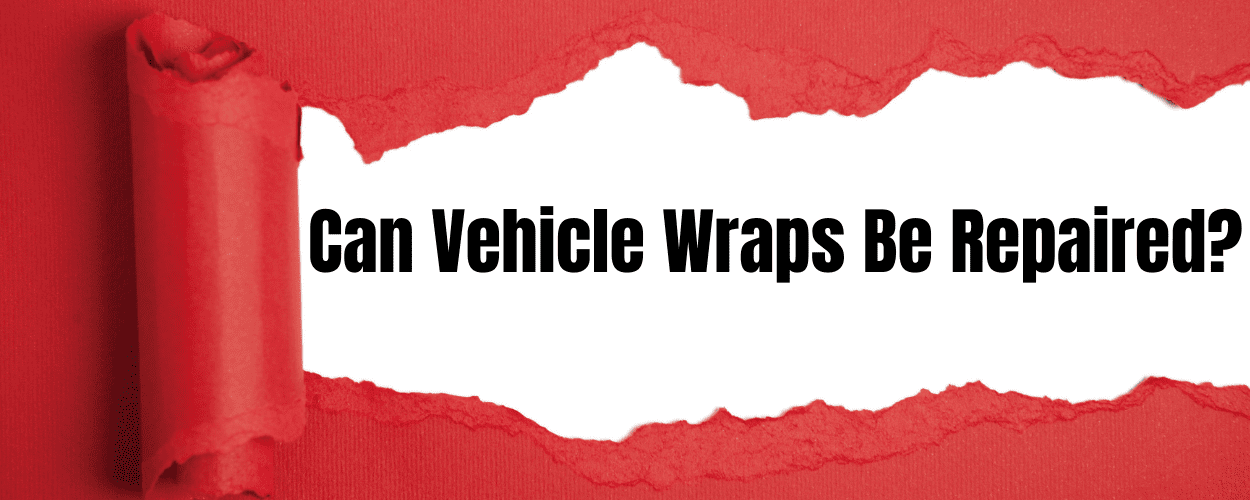 Due to their durability and long lifespan, vehicle wraps are a great option to advertise any business! But what happens when your vehicle wrap gets damaged? Can it be repaired, and if so, how much will it cost? In this blog post, we'll discuss the process of repairing vehicle wraps and answer some of the most common questions that business owners have about them. So if you're curious about repairing your wrap, keep reading!
Vinyl vehicle wraps can be repaired in most cases
In most cases, a damaged vehicle wrap can be repaired by a professional vehicle wrap installer. The most common reason for damage to a vehicle wrap is an accident. The most common places for damage to occur are the bumpers as well as the rear quarter panels. Minor accidents can cause ripping and/or tearing to the vinyl wrap. Cars or trucks involved in these types of accidents will likely only need to have a small portion of the wrap replaced. Expert installers will be able to do this seamlessly and without the need to replace undamaged graphics.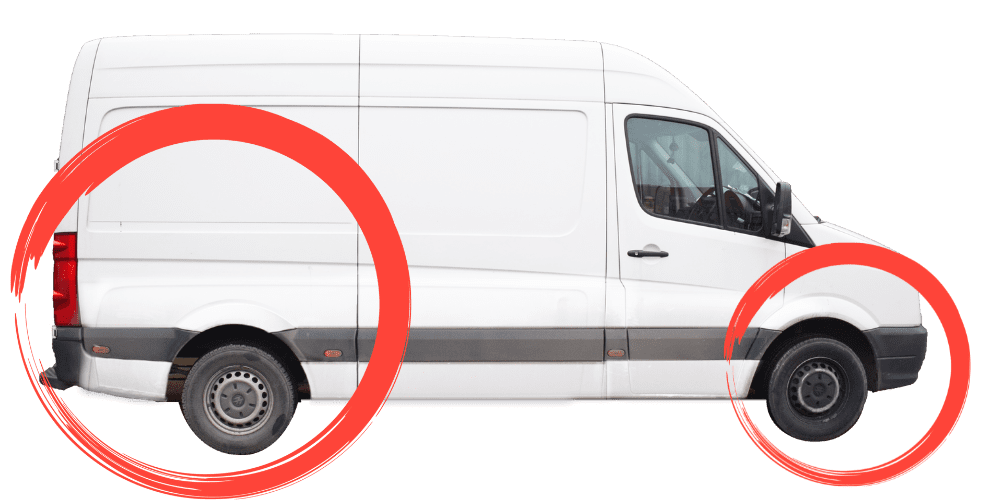 The bottom line: If there is minor damage to a vehicle wrap it will likely be able to be repaired by expert installers.
How is a vehicle wrap repaired?
Repairing a damaged wrap is easy if you work with a reputable wrapping company. Below are the steps to fix rips, tears, and other damage to a vinyl wrap:
Important: Any physical done to the car or truck must be repaired before a new graphic can be installed.
Many insurance companies cover the cost of repairing or replacing damaged vehicle wraps. Be sure to check with your insurance provider.
A reputable wrapping company should have the file of your wrap design on hand in case of an accident or any damage done to it. Be sure this is standard practice when choosing a vehicle wrap company.
A new graphic will be printed with the exact colors as the original wrap. This portion will be made to fit the area that was damaged and expertly installed to seamlessly fit with the graphics around it.
The cost of a vehicle wrap repair
The cost to get a vehicle wrap repaired depends on the size of the damaged area. In general, a replacement will be less than the original price of the wrap. However, many insurance companies will cover the costs if the wrap is included in the coverage. It is always a good idea to check with your insurance provider.
Do you need a vehicle wrap repair?
If you need a car, van, or truck wrap repair Colorado Signs is here to help! Our expert installers use the highest quality vinyl wrap to ensure long lasting, beautiful graphics!