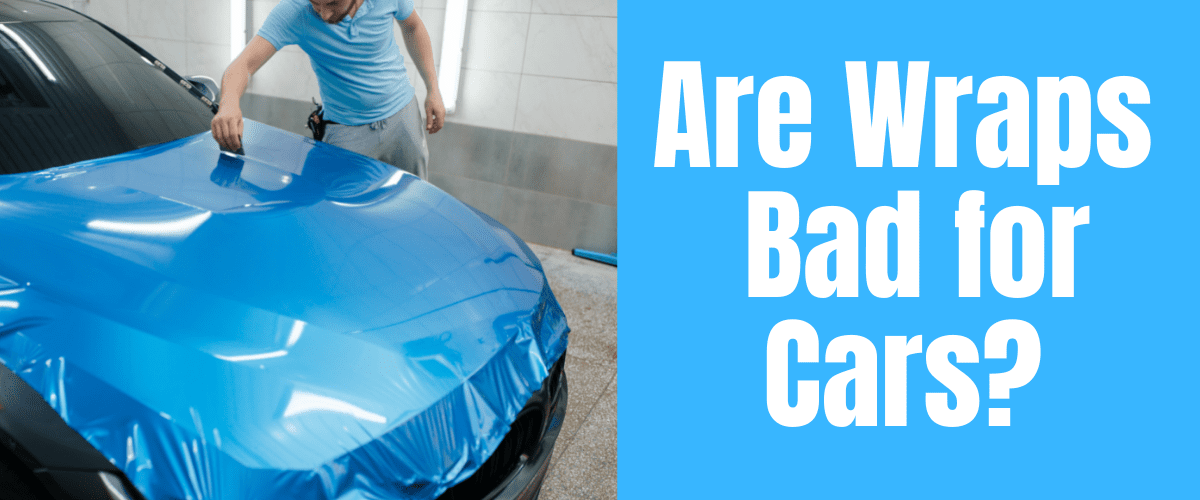 As the proud owner of a car, you naturally want to do everything you can to keep your car nice and safe. Over time, aesthetic damage to the exterior of your car caused by wear and tear, roadside chipping caused by debris, and on-the-road incidents can ruin the look and feel of your car. When that happens, you might wish to add another layer of protection in the form of a car wrap. Yet, you might have heard the scare stores – that car wraps can ruin your vehicle. So, is this true? Are wraps bad for cars?
Should you get your car in Denver wrapped? Or is it going to cause you more damage than it is worth?
Are wraps bad for cars? The simple answer is no
So, let us be very clear – car wraps are NOT bad for your car. This is a myth. However, like anything else, the wrong installation could cause you problems with your car.
The main worry about car wraps is that it can damage the original paintwork of your car. This means that if/when the wrap comes off you are left with a car that looks awful. Yes, this can happen – but NOT when the car wrapping is handled by a professional team of car wrapping experts.
Wraps are entirely safe to use on your car, and it will not damage the original paint. So long as you use a professional service for car wrapping, you should have absolutely no problems and only benefits from the installation.
After all, a car wrap is just a vinyl decal that is used to cover the body panels of your vehicle. There is no legitimate reason as to why a properly installed car wrap should cause any side-effects or problems for your car, really.
Car wraps can change the entire look of your car
Indeed, the use of a car wrap is ideal for anyone looking to try and change the look of their car at a fair price. Instead of going for an expensive and permanent respray of your car, you could use a wrap. Say you want to turn your car into a rich and out-there yellow, or a nice, regal purple. If the manufacturer does not offer this color, though, your only real option is to either spray or wrap.
A wrap allows you to change the look of your car without having to make any permanent decisions which are hard to reverse. Don't like the color of your wrap? Then you can easily remove it!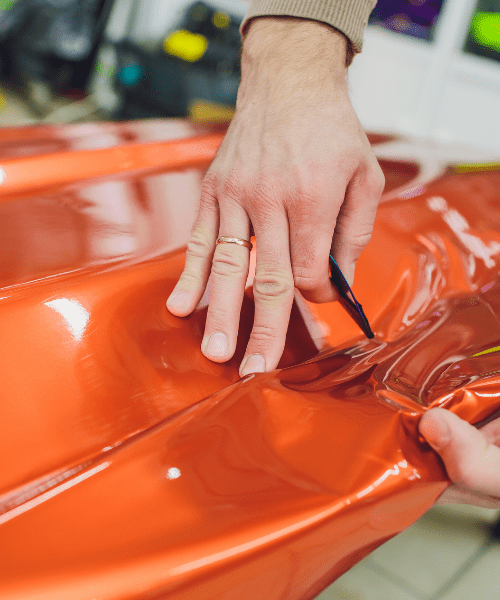 Car wraps can actually protect your current paint
So, one thing we want to make clear is that car wraps should not be used to try and hide a bad paint job. Should your car get dinked or scratched, then the vinyl wrap will likely be see-through and thus the old, bad paint job will shine through. If the old paint is flaking off, then the decals on the vinyl will likely not be able to do enough to hide those signs of ageing.
Get dents, scratches, poor paint jobs etc. fixed before you invest in a car warp. However, if your car is in good condition underneath the wrap, then your wrap adds another layer of protection. This can make sure that worries about your car being damaged can be avoided simply by having that extra layer of protection. It will not, though, serve as a perfect cover for an already-damage car.
Should you wrap your car?
If you want to change the look and/or protect an already well-conditioned car? Absolutely. Car wraps can be used to change the color scheme, add an advertisement (such as a company logo), or add a nice abstract effect. They can be managed in assorted styles, from classic matte to shiny and bright gloss, chrome metallic paints, and more.
If you want to change up the look of your car without breaking the bank, then going for a car wrap in Denver is a very good idea. Ignore the scare stories of after-damage to your car; a professional car wrap installer in Colorado can ensure the job is done to the highest standard.