3M Certification – Why it Matters in Graphic Installation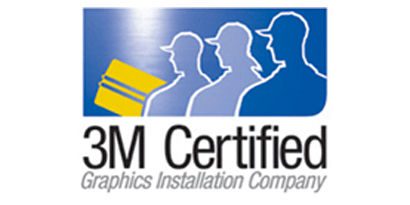 3M is a well known global science company that has transformed many industries.  Their team of scientists, researchers and developers have transformed the lives of people worldwide with their innovation and technology.
3M, well know for their vinyl films, have not only set forth  the highest quality product lines in the industry, but the highest quality of standards as well. To ensure these standards are met, 3M developed an extensive, in depth certification process that ensures the quality installation of a wrap. The 3M graphics certification process ensures company expertise and sets the benchmark for industry best practices.
Colorado Signs is a 3M certified graphics installation company. This certification is administered by both 3M and the United Applications Standards Group (YASG) and requires not only technical skills and knowledge of installation, but sound business requirements.
What does this mean for our customers?
This means that our customers are guaranteed that our company has undergone extensive education and training, and that they will be provided with the highest quality of work by trained and certified individuals.
We aim to stay at the top in our industry and separate ourselves as vinyl wrap professionals. We offer several services to meet the needs of our customers. Vinyl films are extremely versatile and can be applied on most surfaces. With the innovation and development of technology by companies like 3M, the applications of these durable films are endless.
Colorado Signs is full service sign and vinyl wrap company in Denver, offering graphic design, installation, commercial wraps, vehicle wraps, wall wraps, floor wraps, window wraps, Di-Noc architectural finishes, and business signage. We believe stay at the top of in our field, we must continue to provide the best in craftsmanship, business practices and service to our customers.
If you are seeking to find a 3M certified graphic installation company in Denver, choose Colorado Signs. You will be in expert hands.
If you have any questions or would like to request an estimate for your next project, please contact us.
Phone: 303.953.7264